Route
This event provides a very easy-to-follow route with just a few turns for the entire 100 miles. The route begins at Barker-Lane Stadium on campus at Campbell University and heads out highway 421. Riders follow 421 through Dunn, Spivey's Corner, and Clinton before arriving at the highway 74 bridge to cross the Cape Fear River and enter historic downtown Wilmington. The total distance of 100.21 miles has a slight downward grade with just a few small roller hills enroute.

View (and download) the Garmin route here.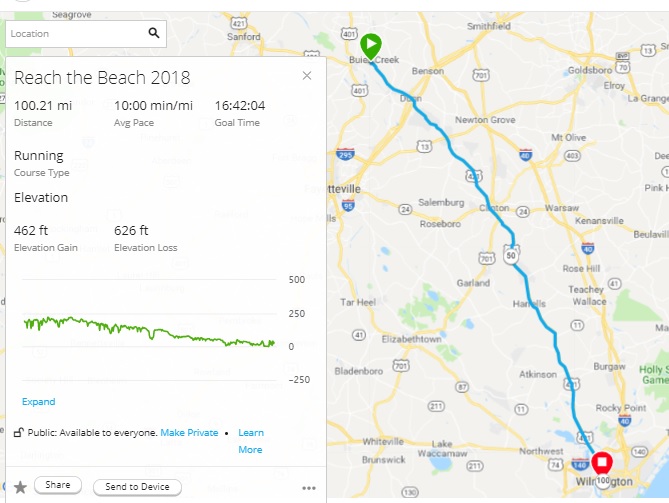 A supported rest stop is provided near the halfway point where lunch will be offered. Numerous convenience stores are available throughout the route for the purchase of additional hydration and nutrition as necessary and access to bathroom facilities. A list of convenience stores and their locations on the route will be distributed at the ride start.